Careers
It is the mission of Northwestern Mutual's Directors of Selection to identify and select people who have ambition, can work independently, and take ownership over their lives.
Northwestern Mutual fosters a readily apparent "can-do" spirit. Our management team is passionate about recruiting and developing individuals who can thrive long-term as Financial Representatives.
Our group is especially proud of our Mutual Fit process. We know that making the decision to become a Financial Representative is a big one; we also know that this career is not for everyone. Our process is designed to identify an individual's strengths.
Financial Representatives engage in extensive training led by an accomplished management team and the office's top producers. The process includes a mentor relationship with an experienced, successful Financial Representative who shares your background (intern conversion, career changer, experienced representative). Northwestern Mutual's Financial Representatives continue learning their entire career through weekly roundtable peer discussions, one-on-one consultations with management team members, seminars with company and industry leaders, and universities offered through Northwestern Mutual in Milwaukee, Wisconsin.
Since 1967, the Northwestern Mutual Internship has given more than 17,000 students, representing over 500 campuses, an unmatched opportunity to learn more about themselves, the world of business and the financial services industry.
"I learned more about myself and business than I did in all of my business classes."

Braden Coats, California State University-Chico
One in three of our interns becomes a full-time representative upon graduation.
Learn more about becoming a Financial Representative, or consider an Internship Program.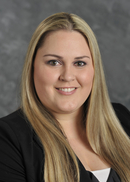 Jen Simonds
Director of Campus Recruitment and Development
jen.simonds@nm.com
Office 916-648-6449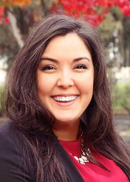 Angie T Kagianas
Recruiting Coordinator
angie.kagianas@nm.com
Office 916-648-6494